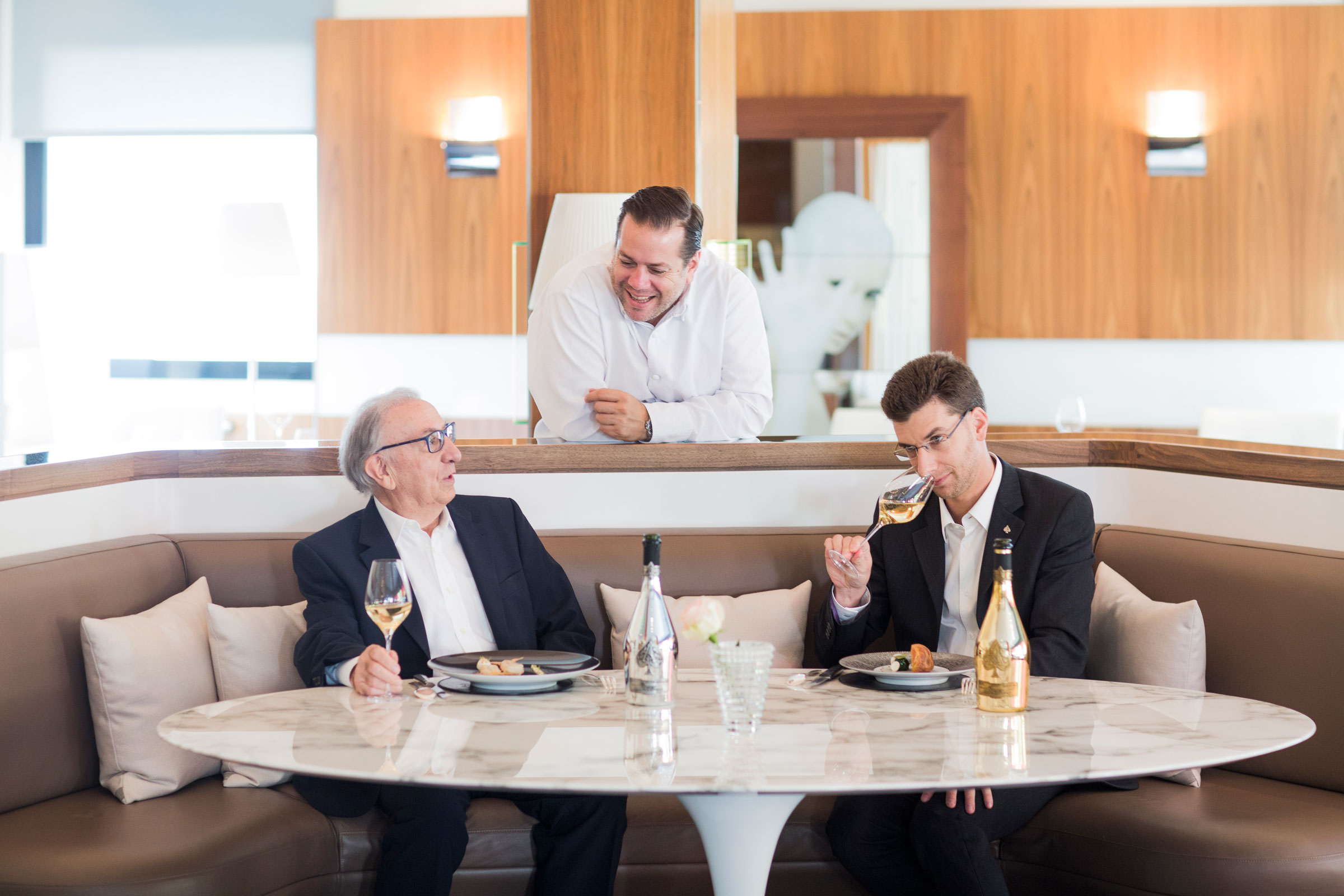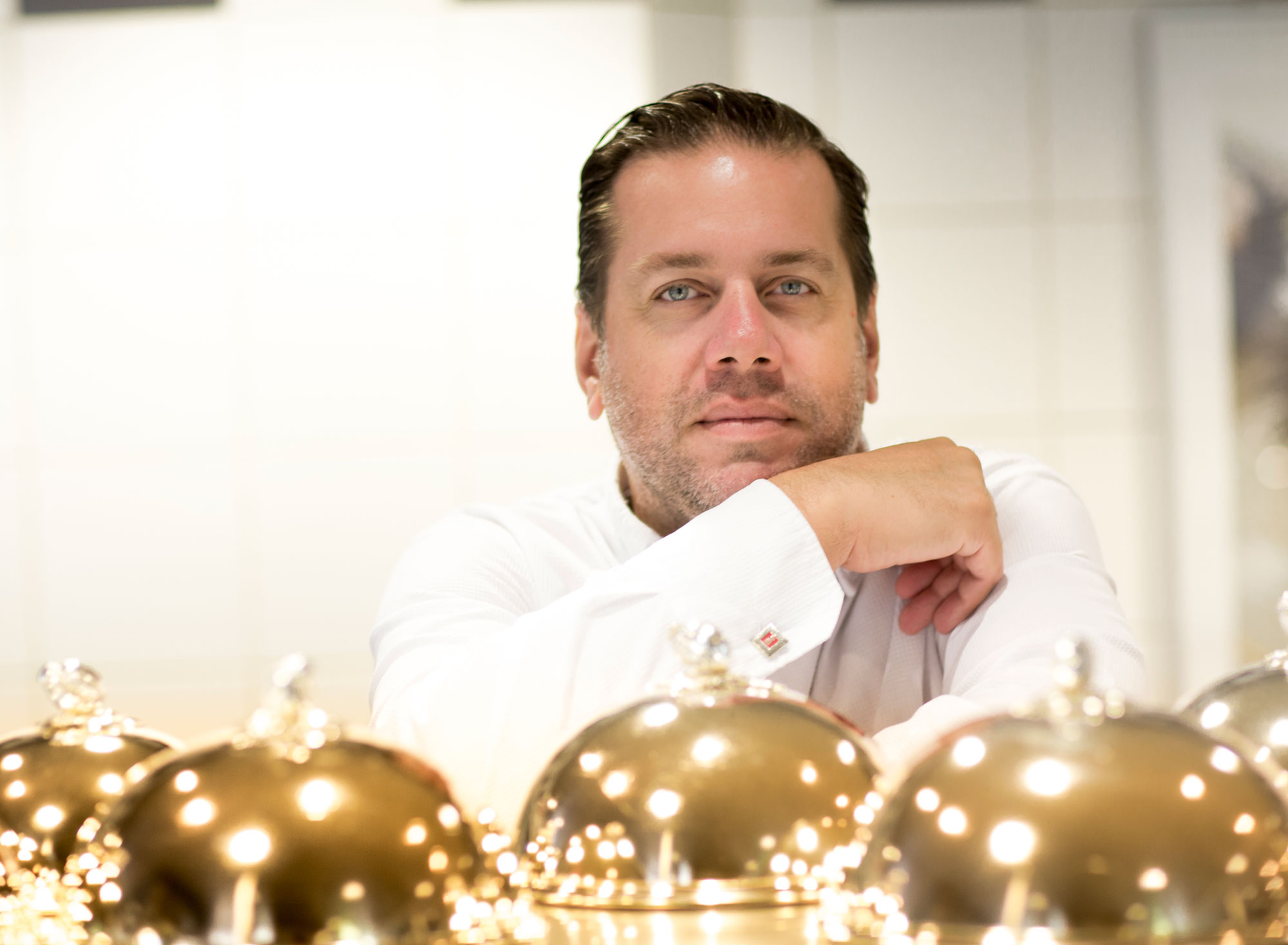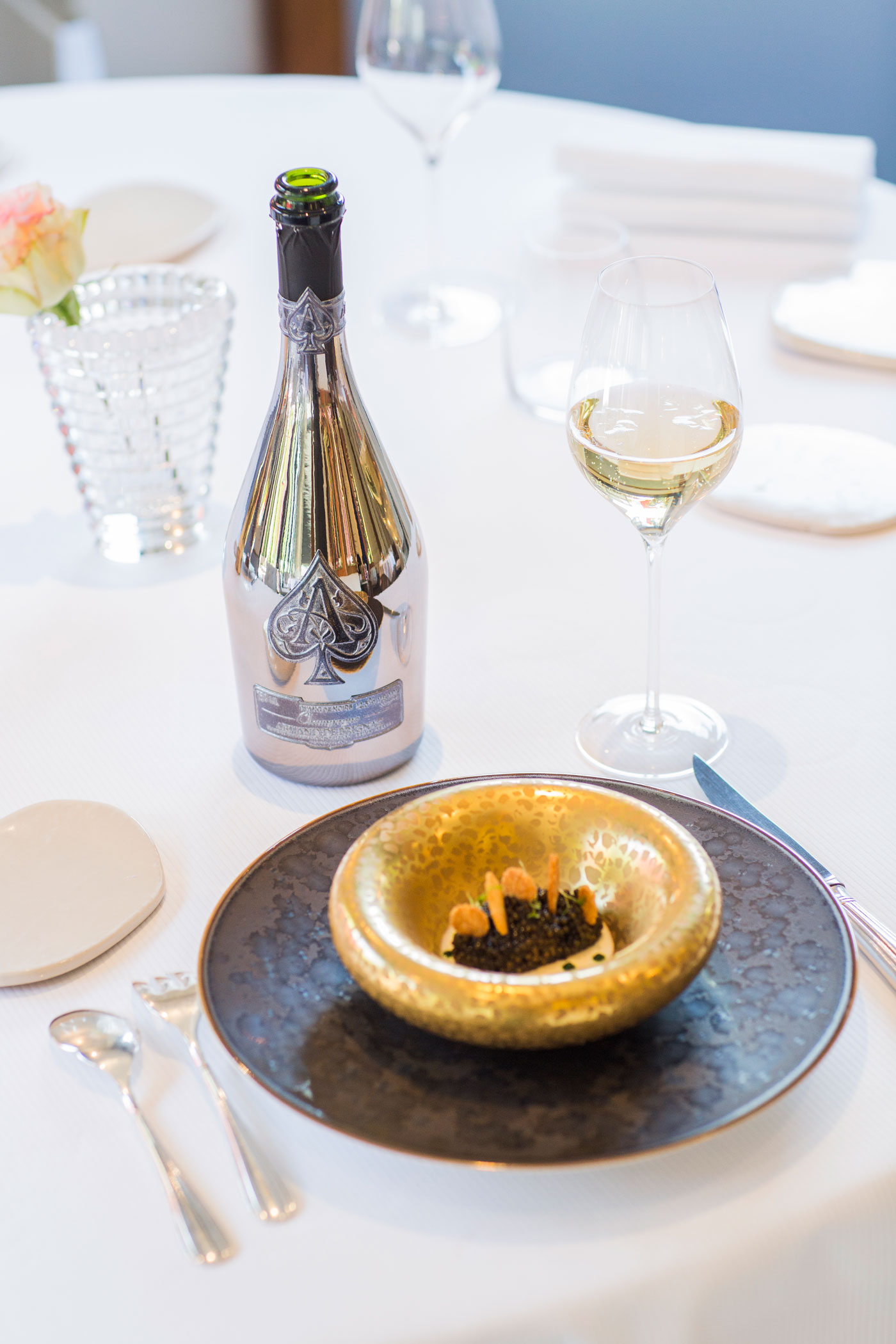 We announce a new partnership for Champagne Armand de Brignac, with three Michelin-starred Chef, Arnaud Lallement of L'Assiette Champenoise in Reims. From September 1, the five-star Relais & Châteaux hotel, L'Assiette Champenoise, will debut a new luxury tasting menu that will showcase all five prestige cuvées from Armand de Brignac. It is the only place in the world where this full tasting of the range is currently possible.
The ultra-luxurious L'Assiette Champenoise's new five-course tasting menu pairs French delicacies such as Langoustine Royale and Pigeonneau Fermier with Champagne Armand de Brignac's handcrafted Gold Brut, Rosé, Blanc de Blancs, Demi Sec and the incredibly rare Blanc de Noirs Assemblage Two, whose inaugural blend was named Best Blanc de Noirs in the World by FINE Champagne Magazine and of which only 2,333 bottles exist.
Inspired by the longstanding friendship between 13th-generation winemaker Alexandre Cattier and Gault et Millau guide's 2014 Chef of the Year Arnaud Lallement, the menu is a deeply personal representation of their shared passion for exemplary French cooking and the art of winemaking. The special tasting menu can be booked as a standalone experience (500EU per person), or as part of a luxury package including one night accommodation in a terrace suite, breakfast, luxury car transfers from Paris or Reims TGV station and an exclusive behind-the-scenes tour of Champagne Armand de Brignac's family-owned winery and historic chalk cellars, which are closed to the public year-round (2,500EU for two).  For reservations, please contact L'Assiette Champenoise, HERE.