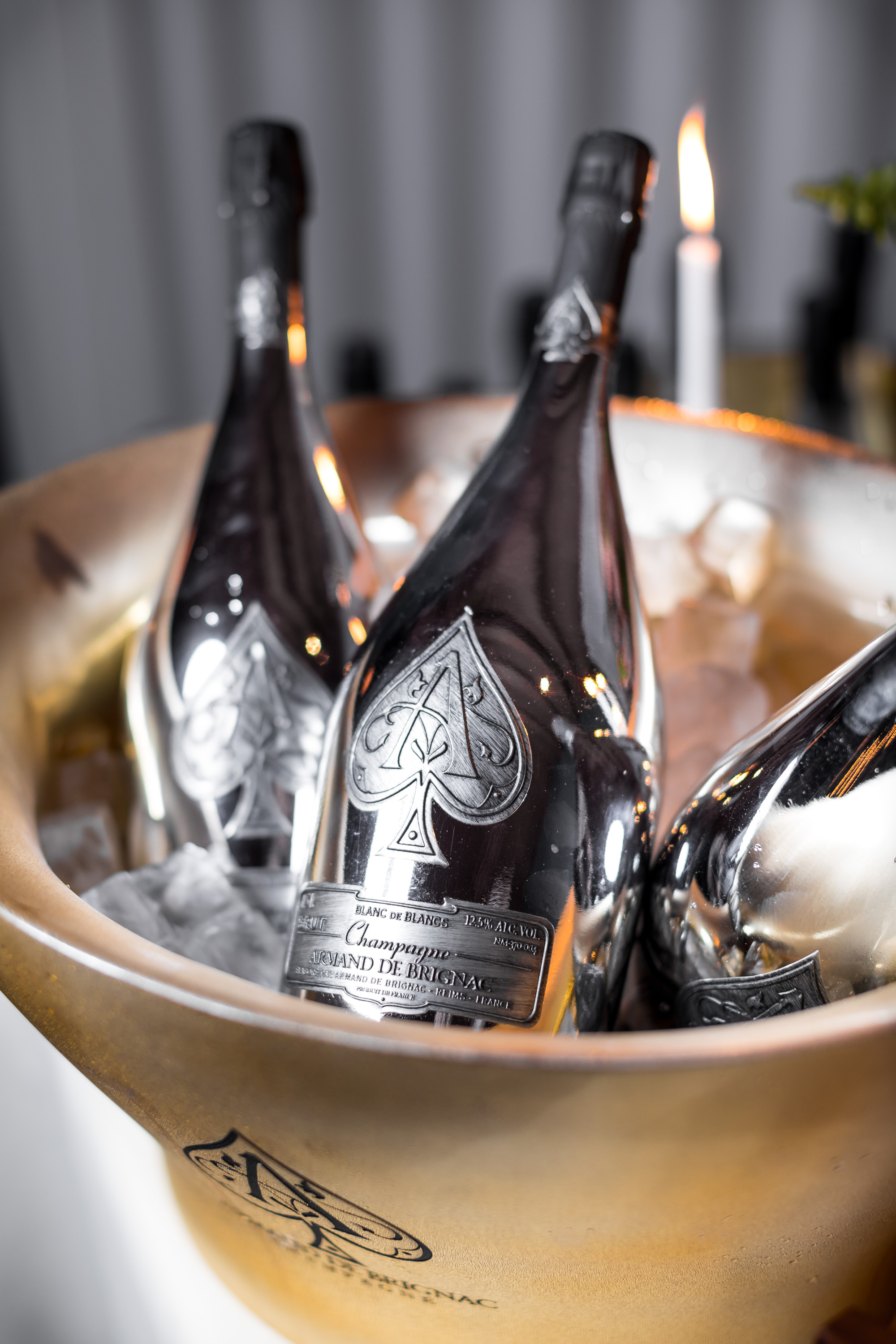 Essi Avellan MW (Fine Wine Magazine, The World of Fine Wine, Decanter World Wine Awards, Champagne and Sparkling Wine World Championships) reviewed the newly released Blanc de Blancs en Magnum, awarding the ultra-prestige cuvée 95 to 97 points.
Avellan MW remarks: "This rare magnum of Armand de Brignac Blanc de Blancs was a real treat. The house managed to keep back for later release 1,000 magnums from the 2009 tirage, made up of 2008 base wine and reserve wines from 2006 and 2005. The sublimely and softly toasty and elegantly smoky wine had me from hello. There is something about its ripe and plush tropical fruitiness combined to the cool breeze of zingy lemon and stunning whiff of gunpowdery reductiveness. On the palate the interplay of lush generosity and invigorating freshness continues. No doubt it is the contrast of the half Côte des Blancs and half Montagne de Reims Chardonnay. Equally, it combines the energy and vibrancy of the 2008 and the fleshy richness of the 2005 and 2006 vintages. It all comes together as a seamless whole in this divinely creamy and caressing magnum. The greatest release from Armand de Brignac to date. 95 points – > 97 points"
The Blanc de Blancs en Magnum is the latest release from the Armand de Brignac collection with fewer than 1,000 bottles created. To enquire about availability in your city, please contact info@armanddebrignac.com.